Acing at your business and yet awaiting exponential growth?

YES? then a possibility is; 'Customer Feedback Analysis' which is a very important aspect of company growth remains underrated and untapped.
Let us see how …
Why is Customer feedback important?

FACT: Do you know that 90% of customers are influenced by positive reviews when buying something?
WISDOM: 
"Don't waste customers' time asking questions, unless you are prepared to act upon what they say." 
– Bruce Temkin
Having a thorough grasp of your clients' preferences is crucial in the modern business environment to ensure that customer's perception of your brand is in sync with your own.
This blog aims to help you understand how any business may set the ball rolling to reach new heights of success by examining the feedback that has been gathered.



FACT: 75% of Zappos' orders come from repeat consumers.
WISDOM:
"The customer's experience is the next competitive battleground." 
– Jerry Gregoire
Irrespective of the company-size; customer satisfaction and company growth are two key aspects every business aspires to attain.
Brands like Apple, Amazon, Zappos, etc have been very vocal about the relevance of not only collecting customer feedback but also the need to analyze it and act appropriately.
A customer's satisfaction/dissatisfaction with a product or service can have a major impact on company growth. It is important for businesses to understand their customers' preferences as well as their current and future needs.
This can be done by developing questionnaires, reviews, surveys, emails, and using customer interactions via calls and one-on-one mode and gather feedback. For example, feedback can include the following:
From where they learnt about the brand
Reason to choose the brand
USP of the brand as per them
Their rating for the products/services on a scale of 1 to 5
Their expectations from the brand moving ahead
Any difficulty they might have faced while dealing with the brand
Their purchase and post-purchase experiences
To ensure the feedback is honest and includes critical analysis, it is crucial that the customer's anonymity is assured and maintained. Customers need to feel heard and understood. So, it is imperative to use clear, concise language when interacting with them.
One effective technique is to ask open-ended questions. This encourages customers to expand on their thoughts and feelings, allowing the company to get more clarity on their needs and expectations.
Another helpful technique is active listening, which involves focusing on their words and non-verbal feedback whenever possible.
Listening is an essential skill in customer service. Customers appreciate it when they feel their concerns are being heard, understood, accepted and most importantly acted-upon appropriately.
"Your most unhappy customers are your greatest source of learning."  
– Bill Gates
Follow 3 easy steps to analyse:
Collect feedback data in one place
Classify it
Act on it
Once collected, it can be categorized and sub-categorized under the following headings:
Positive
Negative
Neutral
Junk
Generic
Critical
Specific
Actionable
Non-actionable
Classification makes the process of analysis smooth and swift. Identification of the root cause and designing an action plan is then, a cakewalk.
Positive ones motivate, negative ones teach, and neutral and junk can be canned. Constructive feedback is usually actionable. Even if it is generic, it gives-away a few tips for improvement. Non-actionable feedback is usually vague, lacks clarity, and may also be a venting activity.
Specific feedback helps understand the following three vital things:
Which product/service is a favorite amongst customers
What is making a particular product or service sell like a hot cake
Which factors are preventing other products/services from bagging more sales
Critical feedback, on the other hand, supports the analysis of products or services that are not yet meeting customers' expectations. With such feedback, improvisation in specific product/service becomes straightforward.
Also, evaluating the authenticity of any feedback is of high significance so that the time and resources of the brand/company are used in the right direction.

FACT: As per Zendesk Survey, 52% of consumers make an additional purchase after a positive customer service experience.
WISDOM:
"Use feedback analysis to identify your strengths. Then go work on improving your strengths. Identify and eliminate bad habits that hinder the full development of your strengths. Figure out what you should do and do it. Finally decide what you should not do."
– Peter Drucker
Advantages of customer feedback analysis are many. Let us look at these eight major insights that are obtained out of customer feedback analysis.

1. Enhanced product/service understanding
Hot selling product/services
What product/service vibes well with the market
Areas that need improvisation
In-depth understanding of customer's expectations

2. Customer understanding
Customers' pain points
Customers' happiness quotient
Evaluating the buyer's mindset
A retained customer gives priceless insights on what the company/brand has been doing correctly

3. Company/brand's USP
Viewing the company from a customer's eyes
Prevailing market sentiment about the company/brand
Effective sketching of marketing strategy
Areas that connect well with the customers

4. Find friction points in the customer's journey
Your product/service may have issues that confuse the customer or makes them feel stuck. These friction points can be frustrating and disengaging. No matter what stage of the funnel your customer is in, you can take action to reduce friction and boost user engagement.

5. Enhance customer experience
Feedback analysis can reveal unrest faced at different touchpoints in the customer journey. Fixing those issues can lead to an enriched customer experience.

6. Increase customer loyalty
The customer who is happy will remain loyal. When a company starts using 'customer first' approach at its core the customers can sense it. Satisfied customers often become self-appointed referral partners and word-of-mouth would spread like wildfire.

7. Boost profits
Marketing techniques can be modified and finely tuned as per the needs and customer experience. Unexpected trends can be uncovered and used to strategize better.

8. Innovation and survival
Customer-centric approach is a long-run approach. New ideas and innovations can be well-framed based on analysis. It also creates space to survive trial and error without much damage, if the customer service is taken care of.
As expressed by Jeff Bezos and Steve Jobs; "Obsessing over customers is more important than obsessing over competition".  Additionally, understanding your customers on a deeper level allows you to create a more personalised experience, which in-turn leads to stronger customer relations and increased turnover.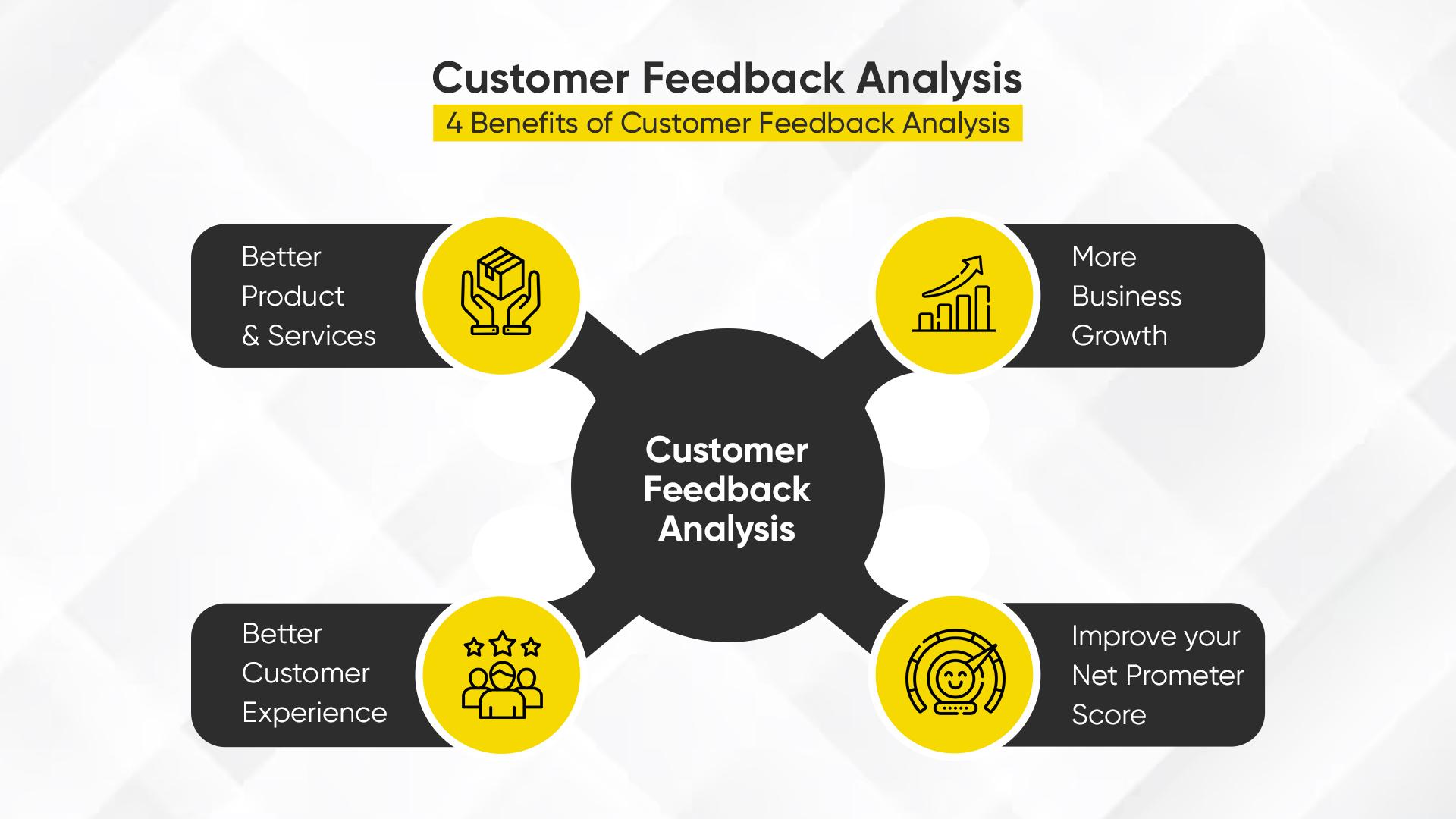 Understanding the customer is vital for any business. Building relationships with customers is essential to maintain success, as it enables you to understand their needs and provide the best possible products / services.
Having a clear understanding of customers' preferences and habits allows you to develop tailored marketing practices and target different market segments effectively. It also helps you to create better products and services that are customised to their needs.
By understanding customers' needs and preferences, businesses can better identify how to meet those demands and create an experience that keeps them coming back. 💯
Click here to know how Stratefix can help your business achieve its desired growth.